Analyse your People Categories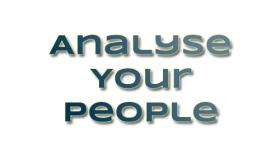 The following products help "Analyse Your People" and include:
Learning Styles Profiler (LSP)
Occupational Attributional Styles Questionnaire
Social Interaction Software (SIS)
Eysenck Personality Profiler (EPP)
Revised Reinforcement Sensitivity (r-RST)
Interest in Money Questionnaire
Work Values Questionnaire
Manufacturer:
Select manufacturer
Professor Adrian Furnham's Work Values Questionnaire (WVQ) can be used to measure job satisfaction in the workplace. This provides a directly useful index of how satisfied people are and can consequently predict engagement, commitment and turnover....

Professor Adrian Furnham's Interest In Money Questionnaire can be used to measure interest in money. It also provides a multi-dimensional evaluation.