Analyse your People Categories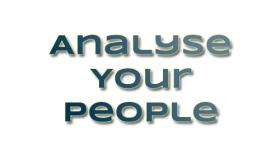 The following products help "Analyse Your People" and include:
Learning Styles Profiler (LSP)
Occupational Attributional Styles Questionnaire
Social Interaction Software (SIS)
Eysenck Personality Profiler (EPP)
Revised Reinforcement Sensitivity (r-RST)
Interest in Money Questionnaire
Work Values Questionnaire
Manufacturer:
Select manufacturer
Professor Adrian Furnham's Interest In Money Questionnaire can be used to measure interest in money. It also provides a multi-dimensional evaluation.

Understand how people learn with the Revised Reinforcement Sensitivity Theory model of learning. Measures BAS, BIS, Fight, Flight and Freezing according to Gray & McNaughtons' (2000) proposed model of learning.