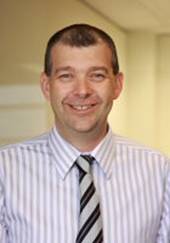 Professor Chris Jackson is Professor of Business Psychology in the School of Organisation and Management, University of New South Wales, Sydney, NSW 2034, Australia (email: c.jackson@unsw.edu.au).
His research interests span models of personality and their application to the workplace. In particular, he advocates a new approach to personality based on functional and dysfunctional learning. Known as the Hybrid Model of Learning in Personality, this research predicts workplace and educational performance as well as shows how performance can be improved. The model can be regarded as a substantial step forward from well known models currently used such as the MBTI and the Big Five. The advocated path model also has many positive characteristics compared to measures of learning based on the learning cycle.
Chris is currently course leader of Management of Change in the MBA programs at University of New South Wales and he has a broad range of consultancy experience concerning learning and personality assessment in the workplace.