Cymeon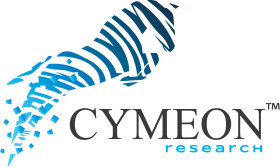 About the Author
Prof. Chris J Jackson is Professor of Business Psychology with over 20 years of experience in the corporate and academic world.

His research focusses on models of personality and their application to the workplace. In particular, he advocates a new approach to personality based on functional and dysfunctional learning, known as the Hybrid Model of Learning in Personality.  This research predicts workplace and educational performance and shows how performance can be improved. This model is a substantial step forward from well known models currently used (the MBTI and the Big Five). 
About the Shop
At Cymeon Research we design, tailor and market a range of psychological questionnaires suitable for intranets, the internet and stand alone PCs. Our assessment tools are expertly designed to match latest theoretical ideas with good measurement.  Our assessment tools can be used in different contexts such as business, therapy, schools or within the community.
Cymeon Publications

Click here for information about our publications.
Contact Us
Cymeon Research Pty Ltd
Mrs Sandy Simon
15 Melody St
Coogee
2034 Sydney
Australia
(+61) 400 009 899