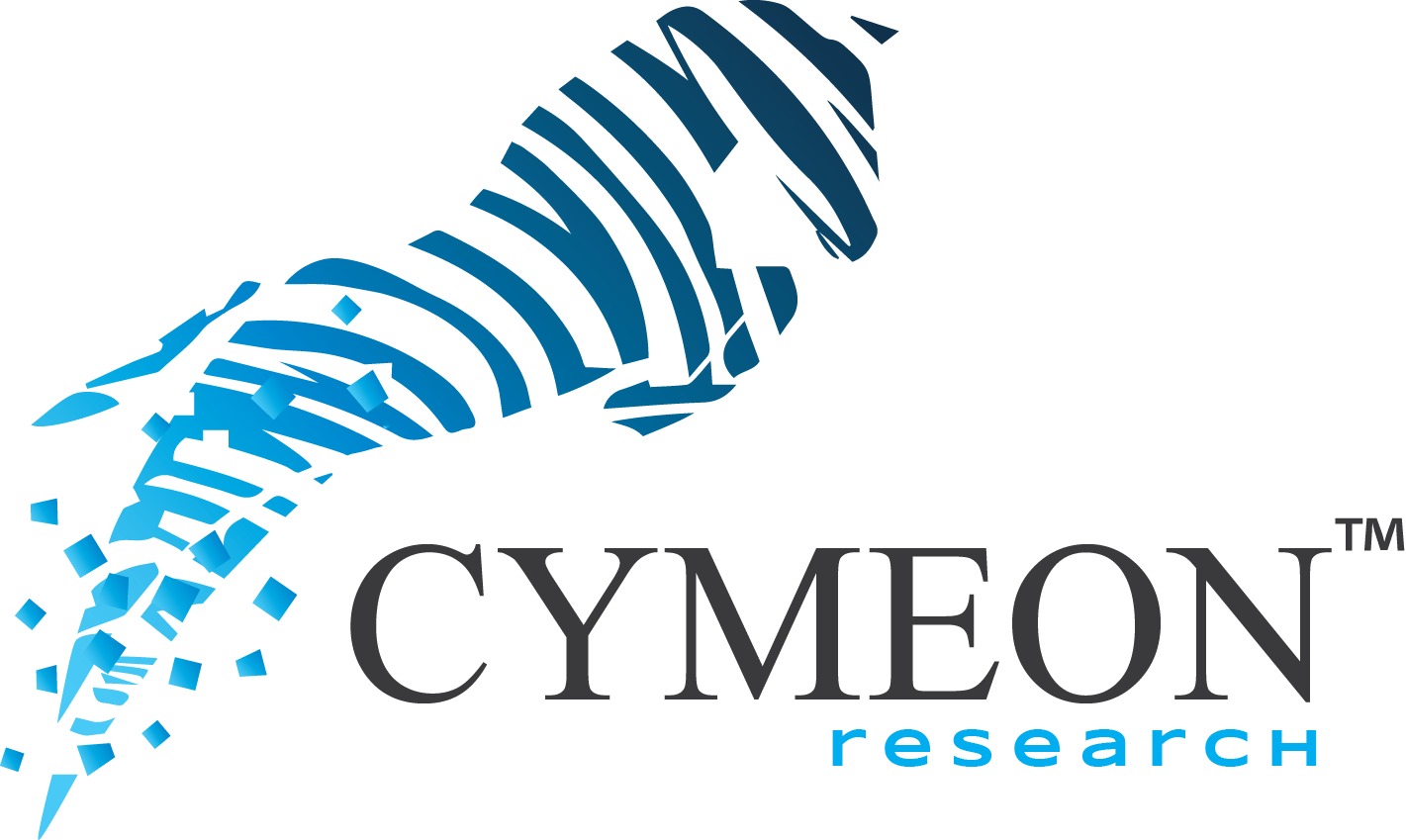 This page details our Privacy Policy and Terms and Conditions.  It is a condition of using our Website and Services that you must comply with our Terms and Conditions which are set out below our Privacy Policy. 
DEFINITIONS
Cymeon Pty Ltd and its affiliates will henceforth be referred to as "Cymeon", "our", "we" or "us".
Our psychometric assessments, reporting services, materials, products and consultancy will hereafter be referred to as "Services".
People who provide responses ("Participate") to our psychometric assessments ("Assessments") at the request of a Client or Cymeon will henceforth be referred to as "Participants"
Clients who purchase or in some way make use of our Services for Participants (or the key contacts who work for our Clients will hereafter be referred to as "Clients."
Our website at www.cymeon.com or some affiliated website will hereafter be referred to as "Website"
Personal information will hereafter be referred to as "Information Data"
Responses made by Participants to our Assessments will hereafter be referred to as "Assessment Data"
Other data collected om Participants which may be Assessment Data or other data will hereafter be referred to as "Research Data"
PRIVACY POLICY
1. ABOUT US
This Privacy Policy should be read so that you understand what personal information is provided to us, how the information is processed and how and the purposes for such processing by Cymeon.
2. SCOPE OF PRIVACY POLICY
This Privacy Policy describes the collection and processing of personal information when we provide Services. The sale and provision of such Services are governed by our Terms and Conditions (as shown below). 
Personal information may include data detailing:
Clients
Potential Clients
Participants
This Privacy Policy applies to any individual about whom we process personal information whilst providing Services.
3. PERSONAL INFORMATION WE PROCESS
You may provide Cymeon with information by:
completing forms on our Website or some affiliated website
corresponding with us such as:

by phone, email or other communication medium
through use of some Service or psychometric assessment platform.
You may provide personal information to us when you:
register to use our Website,
complete a psychometric assessment
subscribe to our Services
place an order
post in discussion boards
enter a competition. promotion or survey,
when you report a problem with our Website
or otherwise communicate with us.
Information Data we collect through our Website or through any contact  may include:
your name
occupation
company for which you work
business address
home address
email address
phone number
financial and credit card information
other biographical information.
technical information such as your login information, browser type and version, time-zone setting, browser plug-in types and versions, operating system and platform, traffic data, location data, weblogs and other communication data; usage data, such as your Internet protocol (IP), domain name, date and time of the page request, the referring website; and information about your visit, including: the full Uniform Resource Locators (URL) ; download errors; length of visits to certain pages; page interaction information (such as scrolling, clicks, and mouse-overs); methods used to browse away from the page; and any phone number used to call our customer service number.
Participants may take part in Assessments through our Website, a psychometric assessment platform, a paper-and-pencil format or some other format. When Participating , we will collect Information Data  that may be provided to our client as part of our services to that Client.
We will also collect Assessment Data which means your responses to our Assessments that include or allow us to model information on your
talents
motives
aptitudes
fantasies
competencies
cognitions
interests
behaviour
or other psychological phenomena.
If you do not provide a response to the Assessment or our Services, you may not be able to proceed to a subsequent section and/or it may affect the outcome of your Assessment. Assessment data may be provided to our Client as part of our services to that Client.
We may also collect Research Data which means responses to questions about you and which will include information such as your:
gender
age
cultural background
qualifications
work experience
details such as your employment, responsibilities,  work or other contexts
Assessment Data
other details.
You do not have to provide Research Data (or any Data) to us. This information is entirely voluntary. All data may be provided to our Client as part of our services to that Client.
If any requested information is prohibited by law then please do not provide that information and inform us as soon as possible so remedial action can be undertaken.
Some Research Data may include your racial or ethnic origin, which is a "special category of personal data" under data protection law. This and other Research Data does not form part of the Assessment and is only used for research purposes to monitor our tests and questionnaires for fairness and to maintain a high standard of Assessment.
Any Research Data that we collect will be processed in accordance with this Privacy Policy and applicable data protection laws, and we shall ensure that it is treated as securely as we can.
Occasionally, Participants may provide other information about themselves to us, such as for example a health issue or disability that impacts an Assessment.  We will obtain consent before communicating such information to a Client.
4. WHY DO WE PROCESS PERSONAL INFORMATION ABOUT YOU? WHAT IS OUR LEGAL BASIS FOR COLLECTING INFORMATION ABOUT YOU?
We collect information about our Clients or potential Clients to:
provide a service or potential service
provide Assessments
to notify you about changes to our service
for legal and regulatory purposes.
We collect information from Participants to:
perform an Assessment and collect responses on behalf of our Clients or us.
produce Assessment reports for our Clients or us
undertake research for our Clients or us
develop and refine assessments for our Clients or us
provide a service to the Participant, the Client or us
provide that information to the Client as part of our Services to the Client
for legal,  regulatory and other purposes
Clients and Affiliates are obliged to process information provided by Cymeon in accordance with their own obligations under applicable data protection laws. You will have rights regards to how our Clients and Affiliates process such personal information provided by us to them.
You have the right to withdraw your consent, anonymise data or have your data deleted at any time by contacting us using the contact details below.
5. DECISIONS MADE USING OUR ASSESSMENTS
Clients make decisions using our Assessments and Services. We do not make decisions based on our Assessments and Services. Participants should contact the Client (who is likely to be your employer or potential employer) for further information about decisions based on our Assessments and Services.
If you are a Client, Potential Client, Participant or Demonstration User you must follow our Terms and Conditions (see below) when using our Tests.
6. MARKETING
We do not send marketing communications to Participants who are only registered as Participants, but we may contact Participants  who have also provided us with contact details for demonstration use of an Assessment, are a Client or are a potential Client.
If you do not wish to receive any further communications, email us at This email address is being protected from spambots. You need JavaScript enabled to view it. for prompt removal from our lists.
7. DISCLOSURE OF PERSONAL INFORMATION
Information about Participants will be disclosed to our Clients in the context of the provision of Services to them in connection with the Assessment(s) undertaken. Individual responses may be disclosed to Clients, and an Assessment report may be provided to Clients, containing Assessment scores and additional comments about a Participant such as her/his performance.
To facilitate the Assessment process, information about Participants and Clients may also be passed to suppliers from time to time, which may include providers of:
systems to facilitate the service such as email services and enquiry response services
cloud-based and IT services
human resource and other Assessment services
web-based accounting systems
professional advisors and auditors.
We may also pass anonymised and/or statistically aggregated data to our approved agents as described above, and to current or future potential Clients or research institutions. Because this information cannot identify you as an individual, it does not constitute personal information.
We don't sell  personal information.
We may disclose your personal and assessment information to third parties:
If we sell any part of our business or assets of our business
If our assets are acquired by a third party
If we are under a duty to disclose or share your personal data in order to comply with any legal obligation, or in order to enforce or our applicable Terms and Conditions (see below) and other agreements; or to protect our rights, property, or safety or those of our customers, or others. This includes exchanging information with other companies and organisations for the purposes of fraud protection and credit risk reduction.
8. INTERNATIONAL DATA TRANSFERS
Due to the international nature of the internet, training services and data storage, we may appoint third parties to process data containing information about you on our behalf as a data processor, or store such information in, or transfer it to persons located in, countries outside of Australia and the European Economic Area ("EEA"). These countries may not have data protection laws equivalent to those which are in force in Australia and the EEA to protect your information.
Where we transfer your information to such third-party data processors and/or third parties outside of this area, we shall endeavour to ensure their compliance with measures to ensure your information is adequately protected in accordance with applicable data protection laws.
9. THIRD-PARTY CONTACT INFORMATION
As part of our Assessment process, we may request or you may volunteer contact details of a third party; for example, someone who can answer questions about your work to generate a 360 feedback report. You should inform such third party that you intend to disclose this information and obtain their prior consent to giving us their contact details.
If we have contacted you because your details were disclosed to us by a Participant in our Assessment process, we will use that information and any subsequent information you may submit to us in accordance with this Privacy Policy. You do not have to participate in the Assessment if you do not wish and you may request us to delete your contact information.
10. ELECTRONIC COMMUNICATIONS, WEBSITE USE AND COOKIES
A cookie is an information file sent to your computer and stored on your hard drive. Our Website uses cookies to distinguish you from other users to help provide you with a good user experience 
The transmission of information via the internet either by or to us can never be completely secure. Although we will do our best to protect your personal information, we cannot guarantee the security of your data transmitted to or from us via our Website, by email or any communication method. If you use electronic or other means to transfer personal information to us, any such transmission is at your own risk. Once we have received your information, we will endeavour to try to prevent unauthorized access.
If you follow a link from our Website to any other website, these websites have their own privacy policies and that we do not accept any responsibility or liability for these policies. Please check these policies before you submit any personal data to these websites.
11. FOR HOW LONG DO WE KEEP INFORMATION ABOUT YOU?
In our decisions regarding how long to retain information, we must ensure we meet legal obligations, defend legal claims and meet regulator expectations.
We retain Participants' personal and Assessment information (including test results) for a period of 2 years, after which time we may anonymise the data and use it for research purposes. At the request of the Client or the Participant we will also anonymise or delete data as soon as practically possible  and as necessary inform all interested parties.
We retain a Client's personal information whilst maintaining a relationship with the Client, and then for a reasonable period of time that allows us to assist with any queries, requests or complaints regarding the Assessments and/or the Services, to commence or defend legal claims, to comply with our regulatory obligations (including record retention obligations) and for marketing purposes.
12. YOUR RIGHTS IN RELATION TO YOUR INFORMATION
Your rights include viewing the information that we hold about you. We will make any necessary changes to ensure that personal information about you is accurate and timely, although you do not have the right to make changes to the Assessment Data, because this undermines the accuracy and value of the data and Assessment reports.
If you would like:
Further information
A copy of the information we hold about you potentially for you to use or send to a third party
Your personal information anonymising
To object to, or restrict our use of, your personal information
to restrict our use of your personal information
Then please write to us at Cymeon Pty Ltd  or email us at This email address is being protected from spambots. You need JavaScript enabled to view it.. We may need additional information from you to honour your request.
13. CHANGES TO OUR PRIVACY POLICY
You should refer to this Privacy Policy from time to time to keep yourself up to date with the way we process your personal information.
14. CONTACT INFORMATION
If you wish to contact us, please send an email to This email address is being protected from spambots. You need JavaScript enabled to view it.
Our privacy policy is always being improved. Please contact us if you have a problem and we will do our best to work with you to solve your issues.
TERMS AND CONDITIONS
1. GENERAL
These terms and conditions apply to You if you are using or purchasing Services supplied by Cymeon or the Website.
Use of Cymeon Services or Website signifies acceptance of these terms and conditions. Participants and Clients must not use Cymeon's Services or Website if these terms and conditions are not accepted.

LIABILITY

Cymeon, Authors of Assessments, Directors, Employees, Shareholders, Agents and Distributors of Cymeon Products accept no liability for the accuracy, correctness, relevance or legality of Services or Website. Cymeon's Services and Website are used or purchased on an 'as is where is' basis and Cymeon accepts no liability for any use or misuse.
Cymeon accepts absolutely no liability for installation, use or de-installation of Cymeon software. Use is at the Participant and Clients own risk and Cymeon will not be liable for data loss, damages, loss of profits or any kind of loss whilst using or misusing Cymeon's Services or Website.
Cymeon does not warrant that any particular Services or Website is suitable for a particular purpose, and it is the responsibility of the Participant or Client to ensure that the product is suitable for the use that it is put to.
Cymeon does not make decisions based on Services or its Website and these are always made by the Client. Cymeon  advises that all decisions made using Cymeon's Services are made in conjunction with experts and other sources of information.
Cymeon provides products on the basis that the Client follows local best practice guidelines and that standard and accepted procedures are followed. Cymeon provides Services and its Website on the basis that it is used for the positive development of Participants and that such people will be ethically treated.
It is a condition of use that all Clients of Cymeon products follow legal requirements in the use of these Services and its Website, and Cymeon accepts no liability should these requirements not be met.
Purchasers should understand the manuals describing our material and may need to receive training in use of tests. It is the responsibility of the Client to ensure that all administrators of the products are properly qualified and trained.
Cymeon accepts absolutely no liability of any kind for demonstration use.
Demonstration Users, Participants, and Clients shall indemnify Cymeon from and against all actions, costs (including legal costs on an indemnity basis), claims, proceedings and demands that Cymeon may suffer or incur as a result of the misuse of Cymeon's Services or Website or the breach of these terms and conditions.
The maximum liability of Cymeon in any situation shall not exceed the cost of the purchase of the Cymeon Services that have been provided.
Cymeon reserve the right to decline any order.
Cymeon reserves all rights not expressly granted here.
2. TECHNICAL SUPPORT
Email technical support (

This email address is being protected from spambots. You need JavaScript enabled to view it.

) will be provided to all Users and Purchasers at the discretion of Cymeon
3. USAGE
If Cymeon loses the right to market Services, Cymeon reserves the right to provide Clients and Participants with alternative Services within a reasonable time-frame at the discretion of Cymeon.
Cymeon reserves right to withdraw access to Services at any time for any reason.
As with all electronic systems, occasional maintenance or improvement may be required. This may cause disruption to Services and may happen without notice. Cymeon can accept no liability for results of such disruptions.
4. PAYMENT TERMS
Payment from Clients with accounts must be made within 28 days. Payment in advance for Services is required from all other Purchasers.
Services may be suspended immediately and without notice for overdue accounts.
Interest shall be charged daily at the rate of 15% per annum for late payment of accounts.
5. INTELLECTUAL PROPERTY AND CONTENT
Copyright and other intellectual property rights in all Services and Website are owned by Cymeon or Affiliates. All rights not granted in these Terms and Conditions or by means of written communication are reserved.
No part of our Services or Website may be reproduced or stored in any public or private system or service without Our written prior permission.
6. GOVERNING LAW
All cases of dispute, claim or other matter  will be dealt with by Australian law in the Australian courts.
7. CHANGE OF TERMS AND CONDITIONS
Terms and conditions may be subject to change at any time with no notice, and it is the responsibility of Clients, Participants and users of the Website to ensure that they comply with current terms and conditions.
 8. CONTACT INFORMATION
If you wish to contact us, please send an email to 

This email address is being protected from spambots. You need JavaScript enabled to view it.

Our Terms and Conditions are always being improved. Please contact us if you have a problem and we will do our best to work with you to solve your issues.
Last updated  April 2021
© Cymeon Pty Ltd